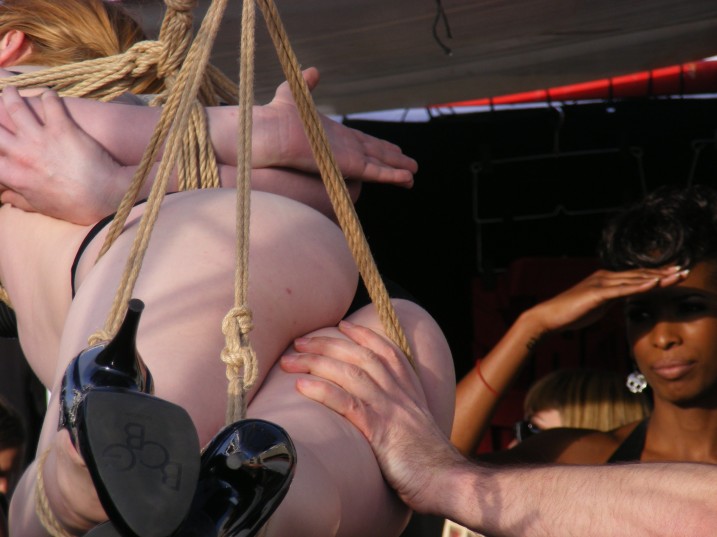 The lovely Madison Young gets a steadying hand on her thigh as she dangles in bondage in front of an appreciative crowd at Folsom Street fair.
© 2013, Andrew Conway. All rights reserved.
Tags: Ass, Bondage, Folsom Street Fair, Madison Young, Public
Posted in Bondage and Public by Andrew on May 20th, 2013 at 12:32 am.