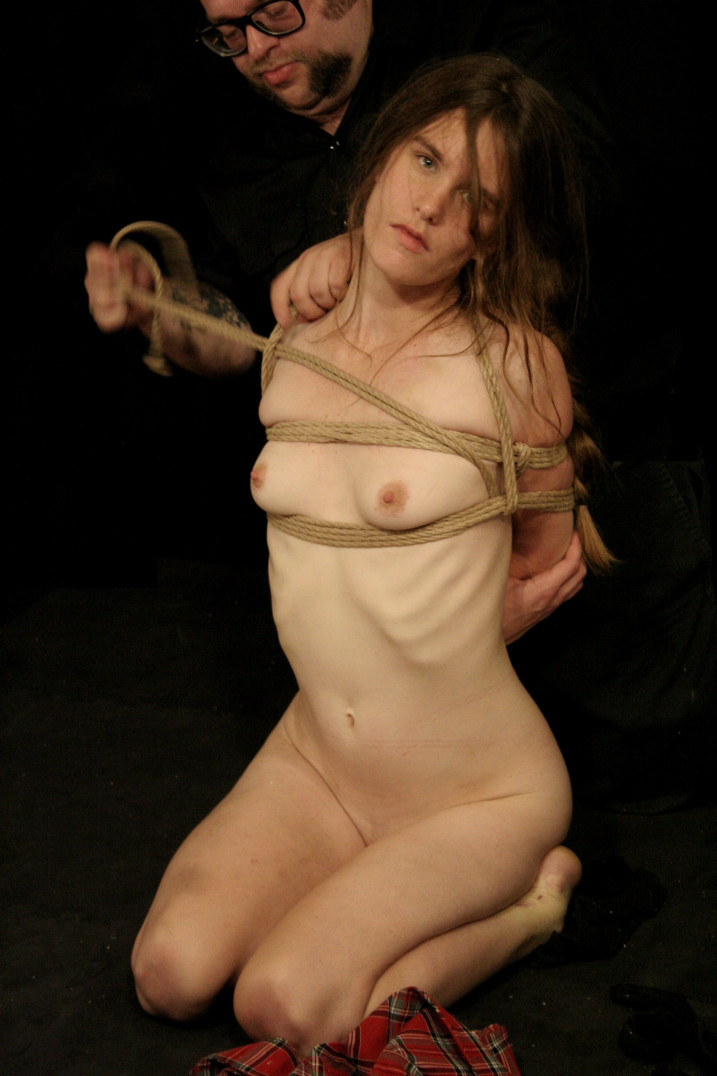 Lilac Wine said: I like bringing beauty. What else is there? What am I offering? Is this sex to you, or pain, or do you like when a girl's helpless and ashamed, caving in but still naked, ready for the taking, if-she-will-do-this-she-must-do-anything?
© 2016, Andrew Conway. All rights reserved.
Tags: Bondage, Lilac Wine, Mike West, Nude, Shibari, Slut, Small Breasts, Submissive
Posted in Bondage by Andrew on May 5th, 2016 at 8:47 pm.