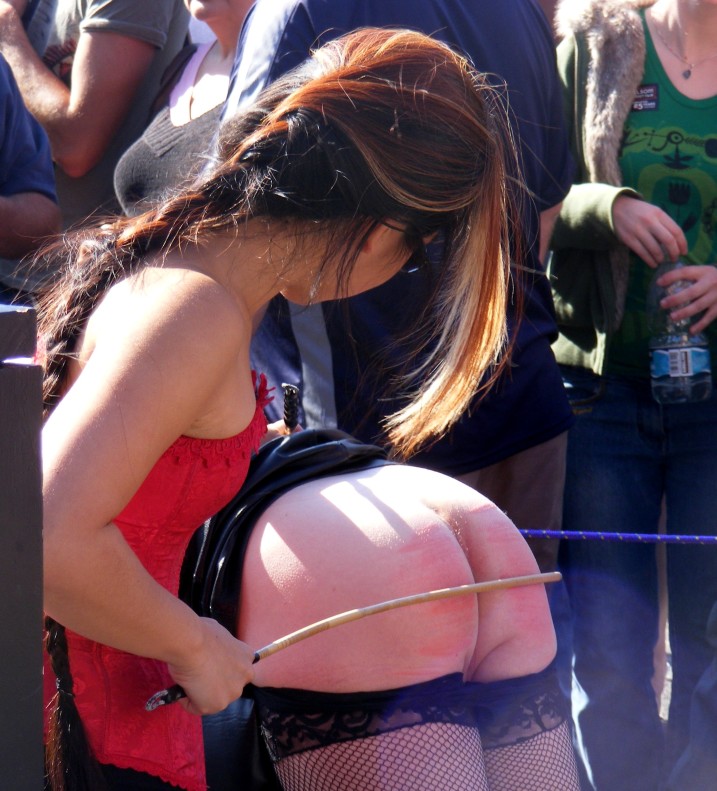 In light of the current wave of legislation discriminating against trans people, I thought I would show my support by sharing a picture of one. No, I'm not telling you which she is.
© 2016, Andrew Conway. All rights reserved.
Tags: Arse, Ass, Bottom, Butt, Caning, CMNF, Folsom Street Fair, Humiliation, Nude, Public
Posted in Public and SM by Andrew on April 28th, 2016 at 4:00 pm.