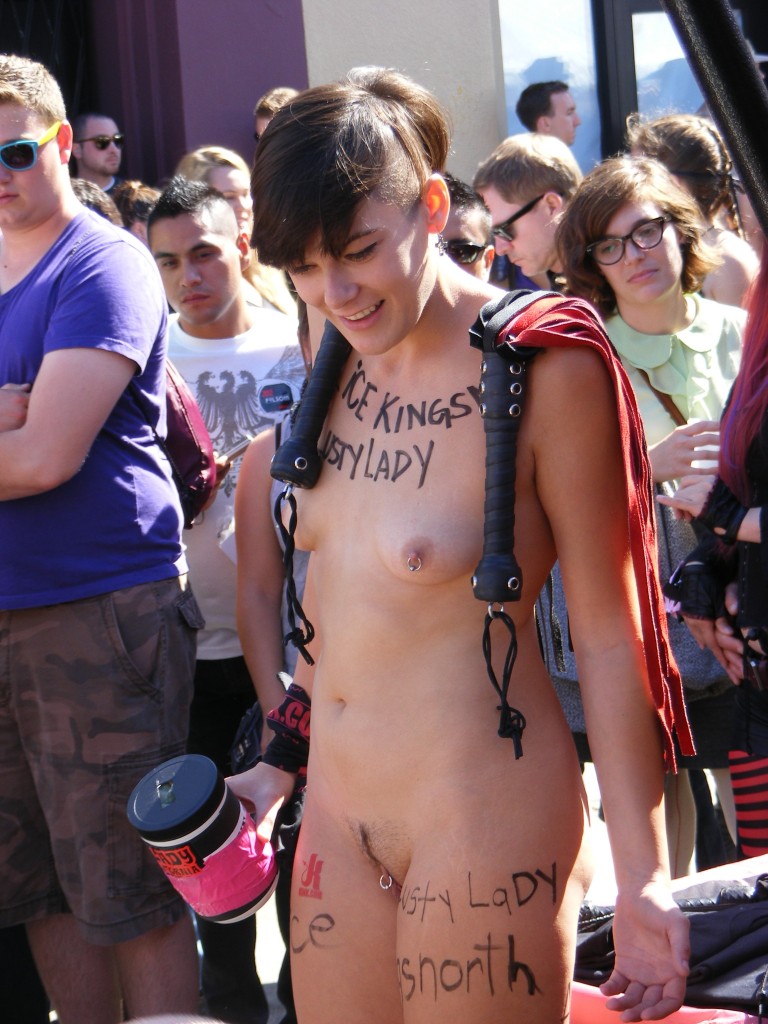 Another one for the Clothed Male, Nude Female fans. Alice Kingsnorth, would like everyone to know that you can see her dance at the Lusty Lady peep show in San Francisco.
© 2012, Andrew Conway. All rights reserved.
Tags: Alice Kingsnorth, CMNF, Folsom Street Fair, Nude, Public
Posted in Public and SM by Andrew on December 29th, 2012 at 1:25 am.