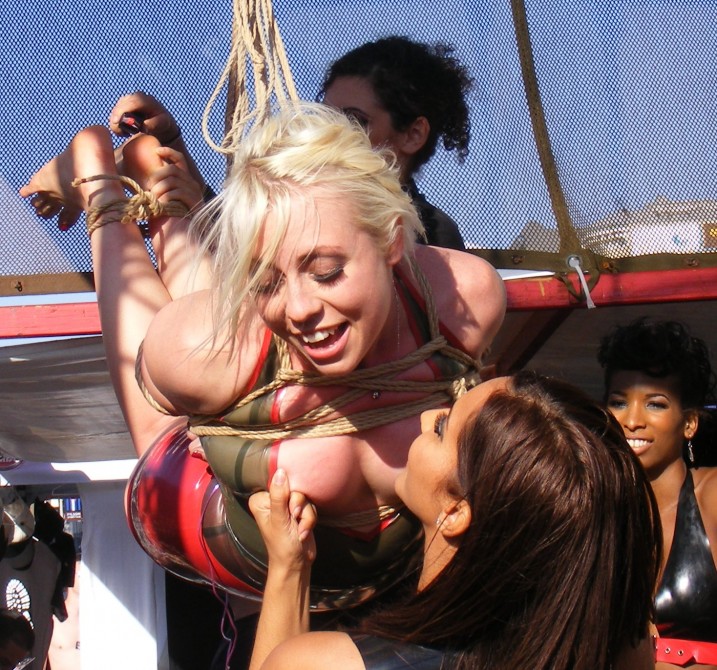 Lucky Lorelei Lee gets the attention of two dommes, one pinching her nipples and the other giving her electric shocks on the soles of her feet. Kink.com booth, Folsom Street Fair.
© 2013, Andrew Conway. All rights reserved.
Tags: Folsom Street Fair, Lorelei Lee, Public, Slave, Suspension
Posted in Bondage and Public and SM by Andrew on January 20th, 2013 at 3:34 am.