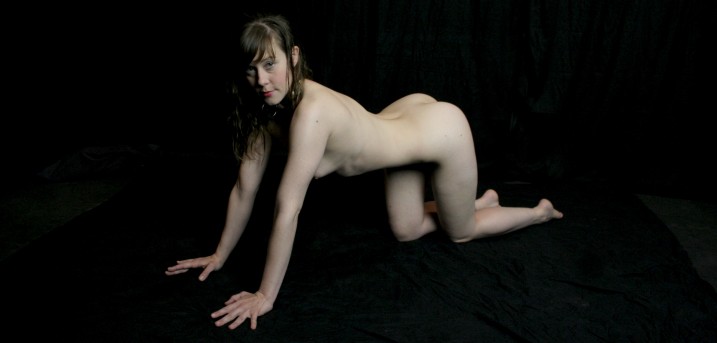 It is not a foregone conclusion, you see, that the female slave on Gor will be clothed. If she is fully pleasing, serving with absolute perfection, in her numerous domestic duties and in her squirmings in the furs, of course, the average master will doubtless be inclined to grant her clothing, say, a tunic, or such. One might think of this as her "earning her clothing" but that would be incorrect, as she can earn nothing. Rather, what she can do is be so marvelous a slave that her master will grant her clothing, if it be his pleasure. If she is displeasing, of course, the privilege of being permitted clothing may be revoked. In this sense, clothing, as several other things, such as food, and bonds, may be used in her discipline. Few girls desire to be sent into the streets naked, save for their collars. Much derision would there greet them.
Savages of Gor – John Norman
© 2013, Andrew Conway. All rights reserved.
Tags: Gor, Gorean, Kajira, Nude, Roxanne, Slave