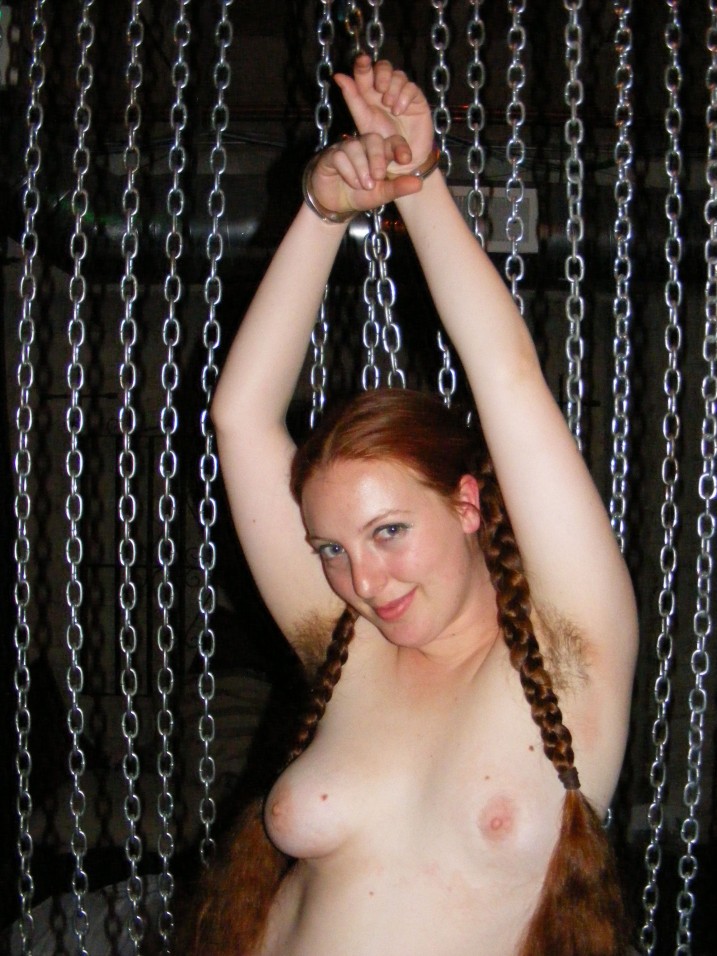 There was a young girl of Devizes
Whose boobs were of two different sizes
The one it was small
Hardly there at all
But the other was big and won prizes
© 2013, Andrew Conway. All rights reserved.
Tags: Chains, Handcuffs, Lacey Field, Nude
Posted in Bondage by Andrew on February 9th, 2013 at 8:05 am.