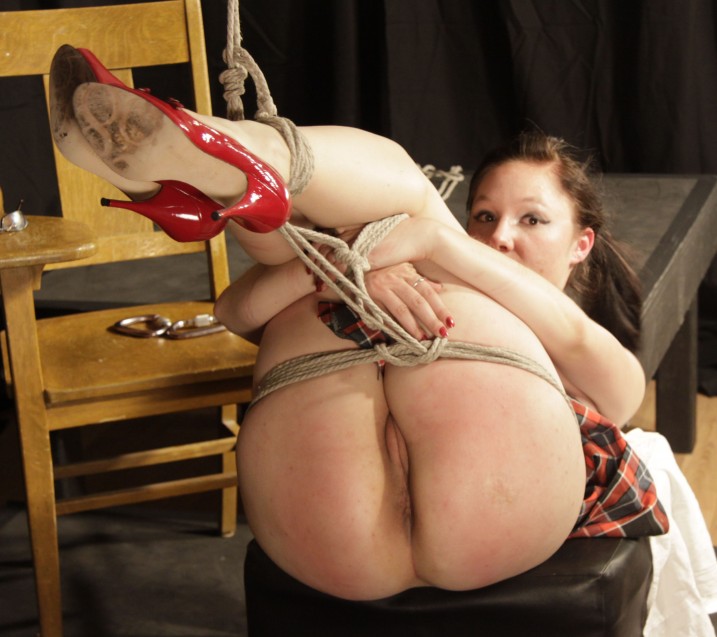 There's a story to this one. When I was posting this set on Flickr, shibari master Osada Steve commented that the bondage would be too easy for the model to escape from, so I posted this picture, where if you look closely, Maggie is having to work to keep the ropes wrapped around her wrists. Fortunately, most people were far happier looking at Maggie's delicious recently spanked ass, and this became one of the more popular pictures from the set.
© 2013, Andrew Conway. All rights reserved.
Tags: Ass, Bondage, Mike West, Miss Maggie Mayhem, Nude, Ropeburn, Schoolgirl, Shibari
Posted in Bondage and Spanking by Andrew on February 12th, 2013 at 5:22 am.