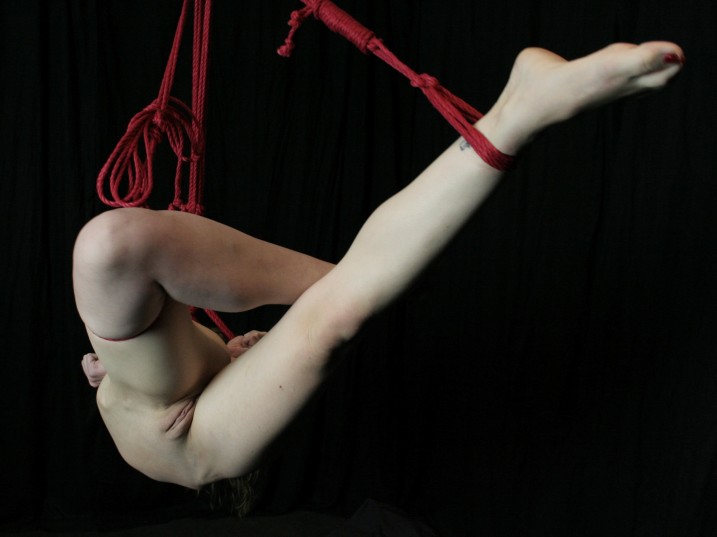 "I took the liberty of caressing our lovely bound captive a bit before you arrived," he said.
"And?" she inquired.
"She cannot help herself," he said. "She is helpless under the touch of a man."
"I see," she said.
"Even terrified, she cannot control her responses," he said. "Even in her fear, she juices helplessly, superbly."
"Of course," said the woman, irritably.
"She is quite hot," he said.
"I hate that sort of woman," said the girl. "She is weak. She is a slave, and I am not."
I saw the man smile.
John Norman, Explorers of Gor
© 2013, Andrew Conway. All rights reserved.
Tags: Bondage, Gor, Gorean, Kajira, Mike West, Roxanne, Shaved Pussy, Slave, Suspension