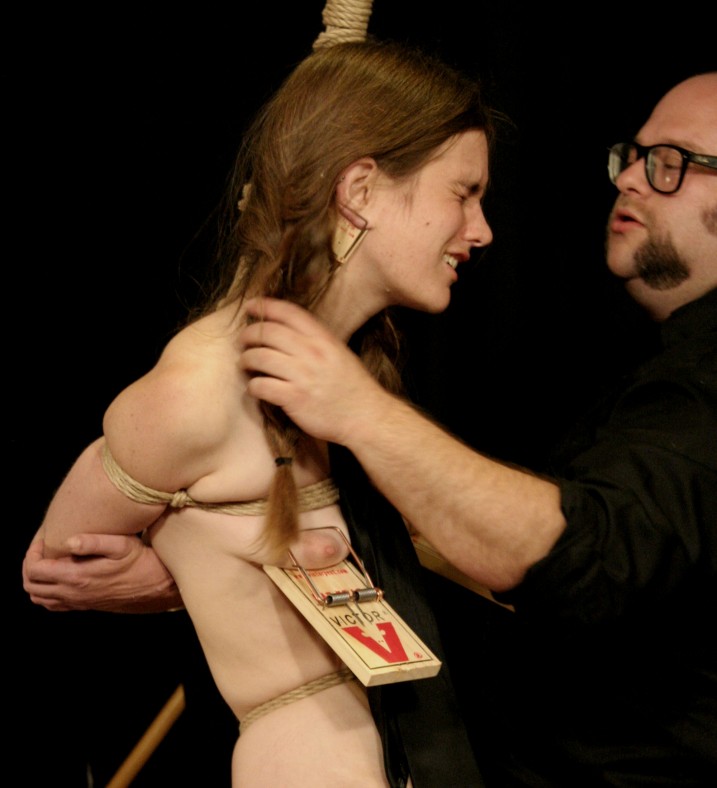 Lilac Wine suffering more pain and degradation in the cause of entertainment. She thought the mouse traps and rat traps were particularly humiliating.
© 2013, Andrew Conway. All rights reserved.
Tags: Lilac Wine, Mike West, Nipple Clips, Nipple Torture, Nude, Ropeburn, Shibari, Slave, Small Breasts, Tit Torture
Posted in Bondage and SM by Andrew on February 24th, 2013 at 2:17 am.