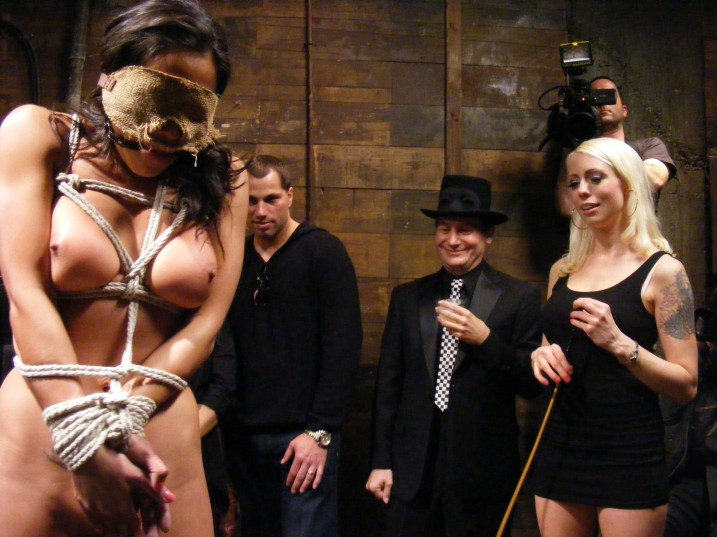 I was an extra at a shoot for Public Disgrace. Lorelei Lee presents the lovely Adrianna Luna as a party favor for her guests.
© 2013, Andrew Conway. All rights reserved.
Tags: Adrianna Luna, Blindfold, CMNF, ENF, Lorelei Lee, Nude, Public Disgrace, Slave
Posted in Bondage and Ds and Public by Andrew on March 24th, 2013 at 1:13 am.