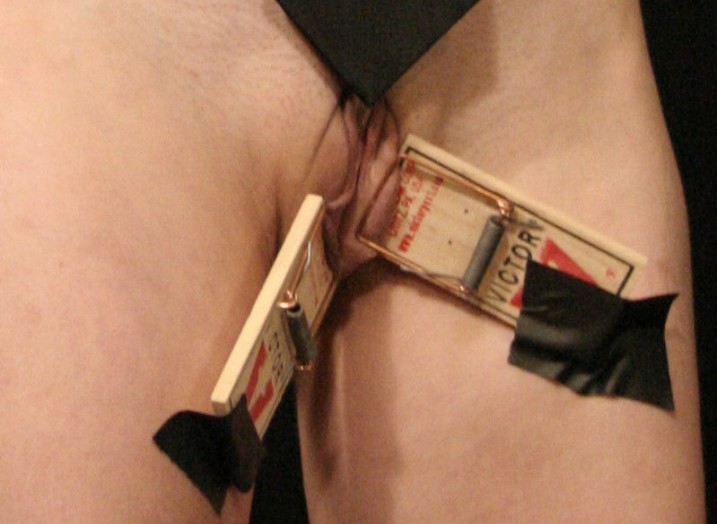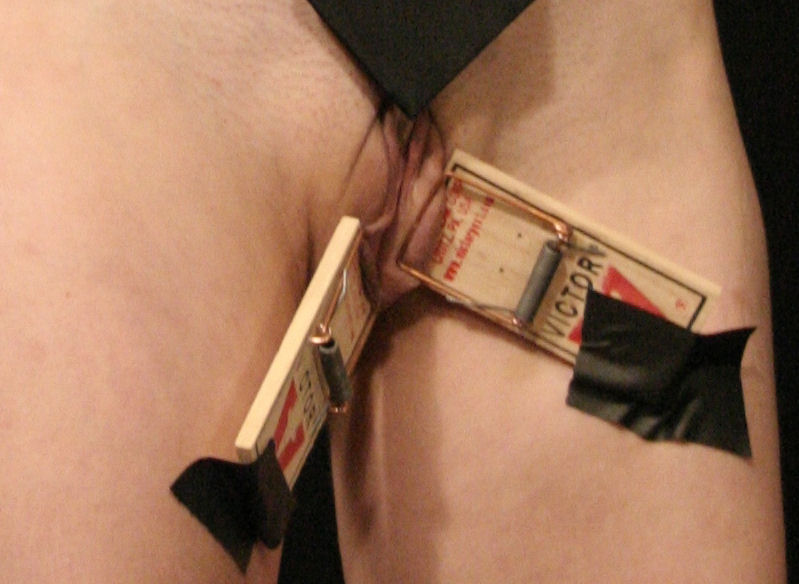 Lilac Wine wrote about this photo shoot: Why is it degrading? Is it that mousetraps inspire such visceral disgust & I'm taking them anyway? Is it that most girls wouldn't do this, 'cause most girls would think it devalues their pussy? Or themselves? Do I think it's devaluation? I think it's my fucking pussy and I get to work with it at will. It's kind of awesome that I'm strong, but I'm not sure why I'm using my strength this way; I'm okay serving art, but sexuality is harder, and serving others' psyche when I'm not sure how they see me is weird, you know? What am I making of them? Can I make monsters?
© 2013, Andrew Conway. All rights reserved.
Tags: Lilac Wine, Mike West, Ropeburn, Shaved Pussy, Slave
Posted in Ds and SM by Andrew on April 3rd, 2013 at 12:30 am.