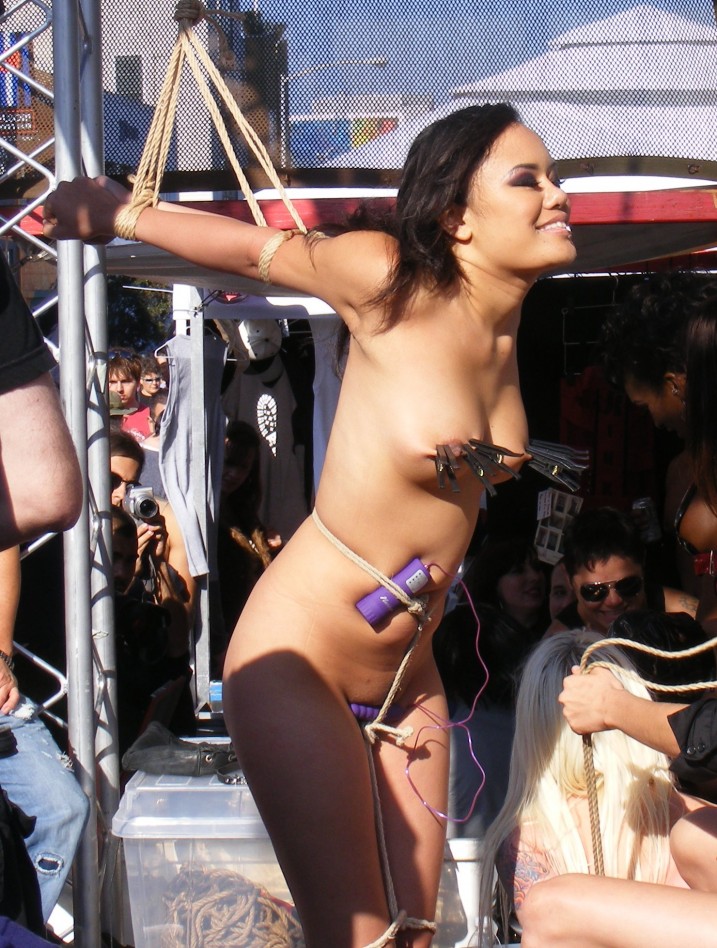 Annie Cruz at the Kink.com booth at Folsom Street Fair. In spite of the intense bondage and the clips on her perfect breasts, she manages to enjoy the vibrator roped to her crotch. Thanks to Kink.com for putting on a great show at Folsom St.
© 2013, Andrew Conway. All rights reserved.
Tags: Annie Cruz, Bondage, CMNF, Folsom Street Fair, Nipple Clips, Nipple Torture, Nude, Public, Tit Torture
Posted in Bondage and Public by Andrew on April 13th, 2013 at 12:17 am.