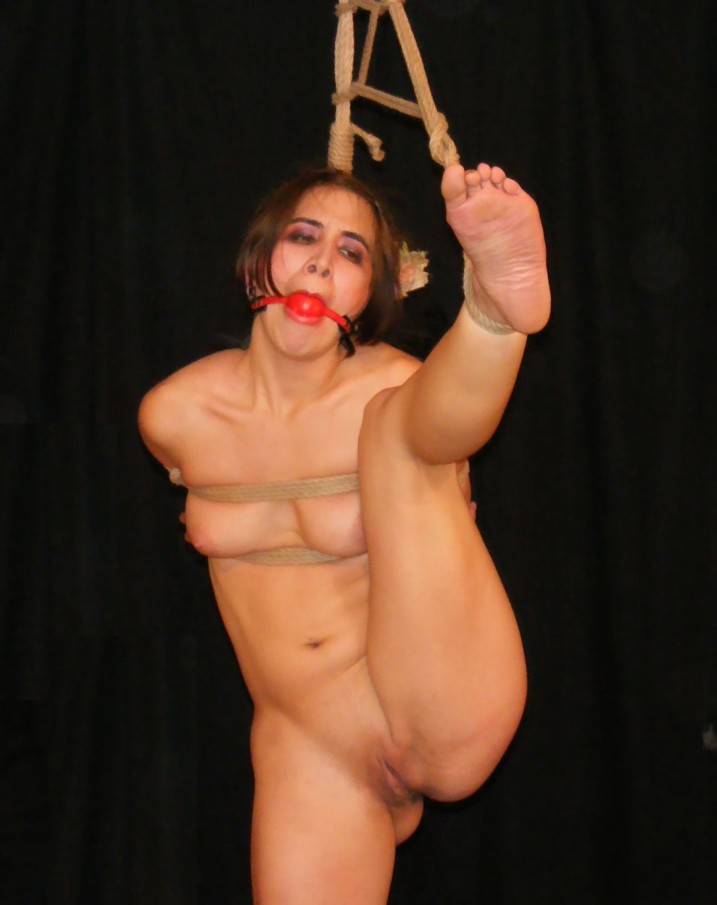 I seem to recall Faetum wanted to be clear that what she was doing was "erotic performance art" and not porn, so this is art, dammit.
© 2013, Andrew Conway. All rights reserved.
Tags: Bondage, Faetum, Gag, Mike West, Nude, Ropeburn, Shaved Pussy, Shibari, Slave, Small Breasts
Posted in Bondage by Andrew on April 20th, 2013 at 2:59 am.