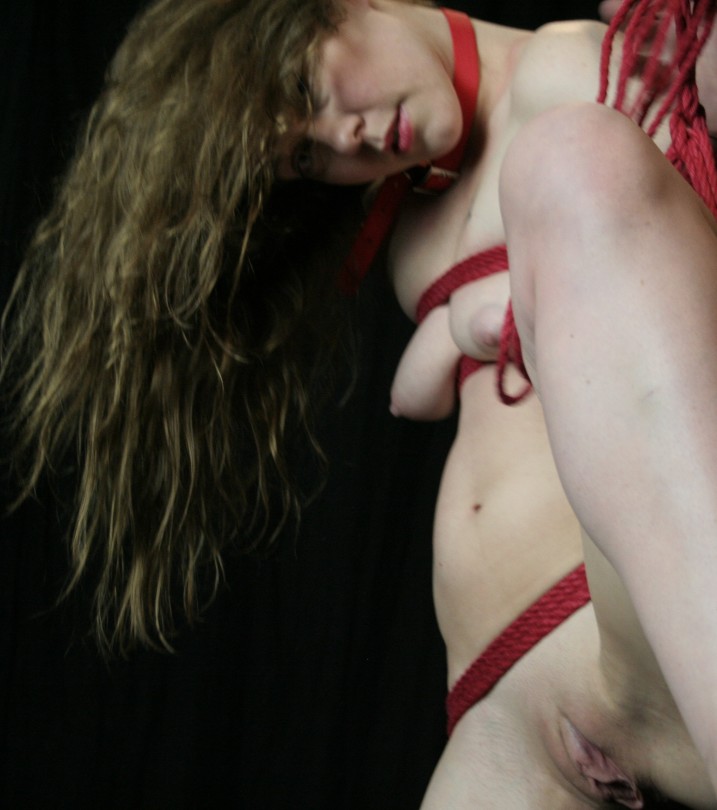 "Split your knees," said Tajima.
"No!" said Pertinax.
"Now!" said Tajima.
The girl spread her knees.
"Wider!" said Tajima. She was, after all, a collar-girl. The former Miss Wentworth complied, quickly, docilely, with Tajima's command. She had learned obedience to men, slave obedience, in the stable, at the hands of the grooms. 
John Norman – Swordsmen of Gor
© 2014, Andrew Conway. All rights reserved.
Tags: Bondage, Collar, Gor, Gorean, Mike West, Nude, Roxanne, Shibari, Slave