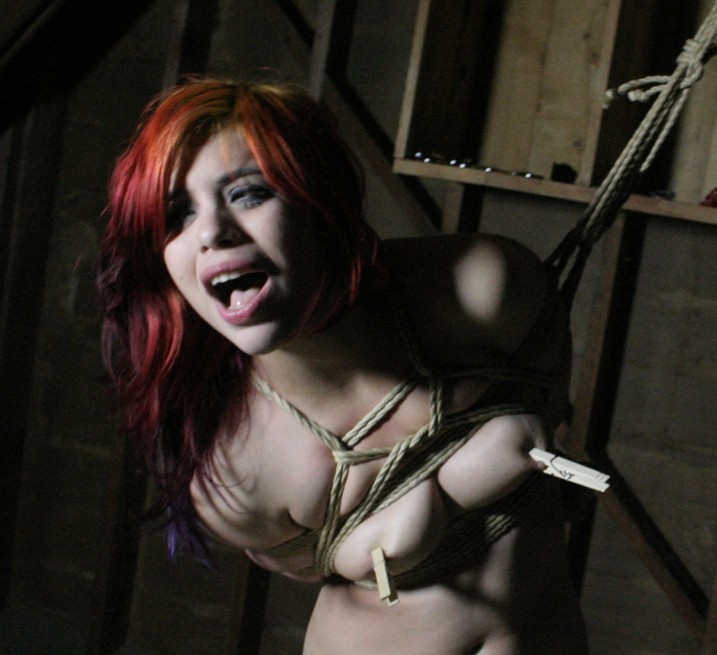 The lovely Daisy Night aka Puppy Doll akd Wicked Darling tied up in a basement. Those nipples looked just too sweet not to decorate with clothes pegs.
© 2015, Andrew Conway. All rights reserved.
Tags: Basement, Bondage, Daisy Night, Mike West, Nipple Clips, Nipple Torture, Puppy Doll, Redhead, Shibari, Small Breasts
Posted in Bondage and SM by Andrew on August 14th, 2015 at 7:37 pm.