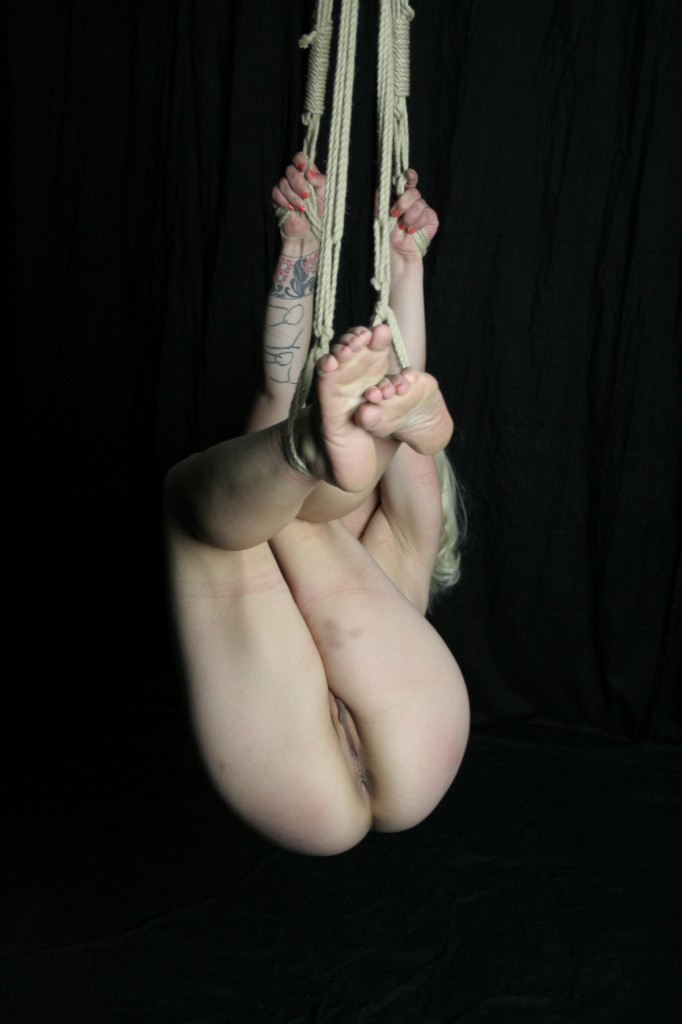 There was the Sign of the Bear and the Sign of the Anchor, and the Sign of the Crossed Swords, but by far the most magnificent was the gilded Sign of the Lion, hanging high over a vast carriageway and under three stories of deeply cut leaded windows. But the most startling detail of all was the body of a naked Princess swaying beneath the sign, bound with her ankles and her wrists together on a leather chain, so that she hung like ripe fruit from the shingle, her naked red sex painfully exposed.
It was exactly the way that Princes and Princesses had been tethered in the Punishment Hall at the castle, a position Beauty had never suffered and that she dreaded most of all. The Princess's face was fixed between her legs only inches above her swollen and mercilessly revealed sex, and her eyes were almost closed. When she saw Mistress Lockley she moaned and wriggled on the chain, straining forward in supplication, just as the punished Princes and Princesses had done in the Hall of Punishments.
Ann Rice, Beauty's Punishment
© 2012, Andrew Conway. All rights reserved.
Tags: Bondage, Elizabeth, Girl, Mike West, Nude, Shibari, Suspension