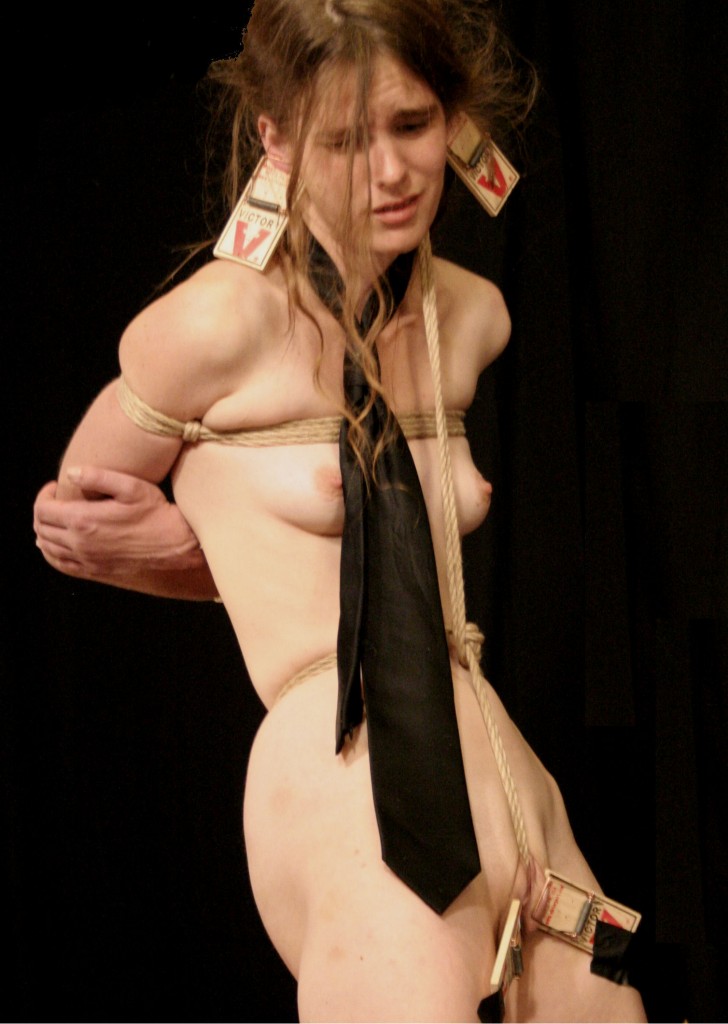 When the mouse-traps clip over my pussy it's degrading, and degradation changes in nature when there are photographers; implying others' gaze when you're not there to witness their reactions; so they can carve you up from scene and circumstance, and crop at will. A lover will know I'm a smart girl with degrees and a dayjob, and that I'll think about the implications of this afterward. A stranger can crop at will, and I do not control the most striking elements of the picture. I am openly offering my nakedness and endurance, which I value; and the whole world has the jpg's.
Lilac Wine, writing about this photo shoot
© 2012, Andrew Conway. All rights reserved.
Tags: Lilac Wine, Mike West, Ropeburn, Shaved Pussy, Shibari, Small Breasts
Posted in Bondage and Ds and SM by Andrew on November 26th, 2012 at 8:25 am.