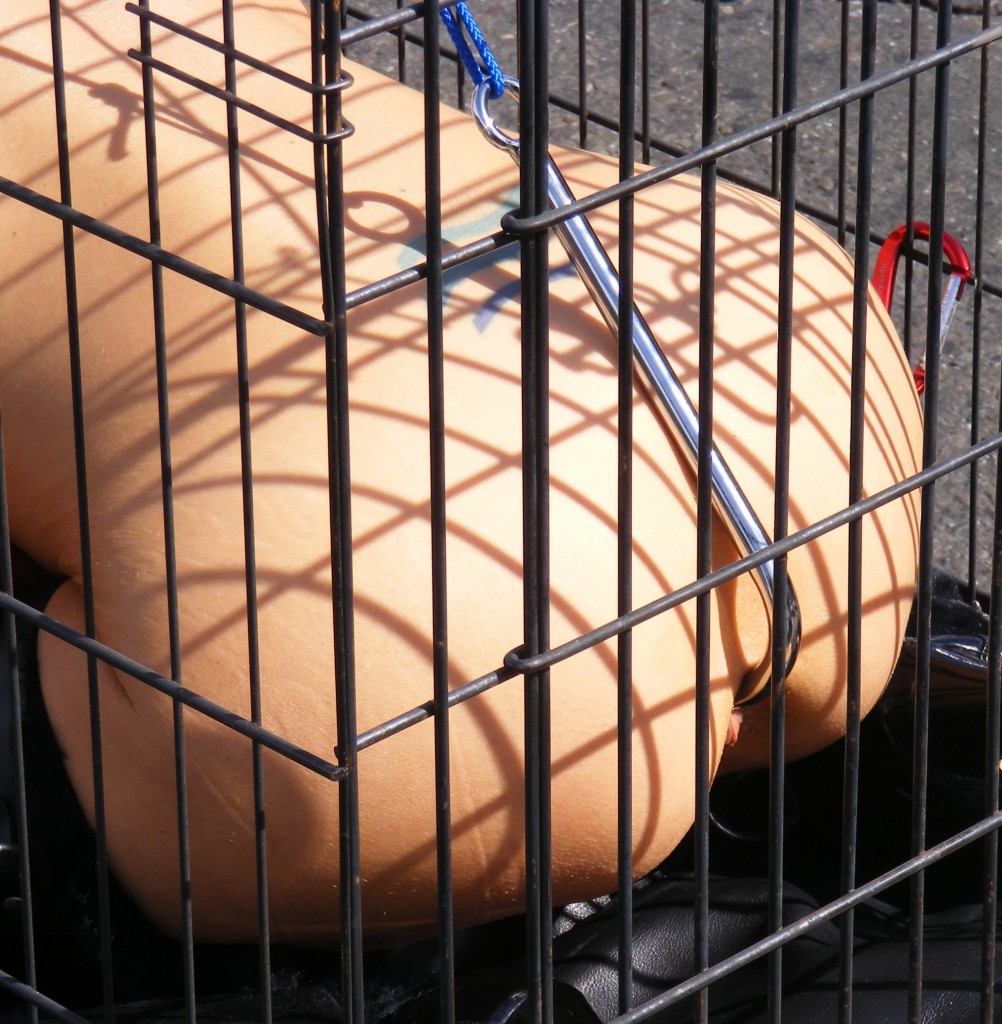 According to Google Analytics the most popular search term bringing people to this site is "Ass Hook".  OK, I'm willing to pander to public taste. Here one more time is slave sue with a hook in her ass.
© 2012, Andrew Conway. All rights reserved.
Tags: Ass, Ass Hook, Cage, Folsom Street Fair, Nude, Piggy, Public, Slave, slave sue
Posted in Ds and Public by Andrew on December 1st, 2012 at 3:55 am.