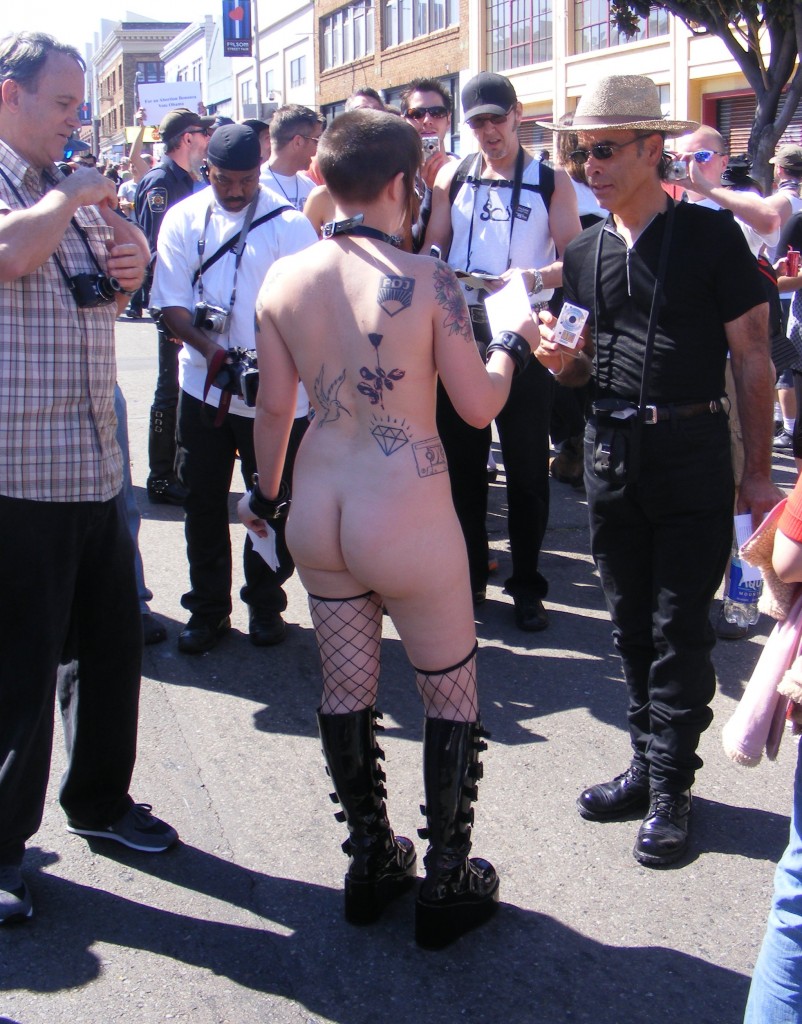 Thanks to Eno Dibar (try spelling that backwards) at http://enf-cmnf.com/ for linking to this site. Here's another Clothed Male Nude Female shot you may like Eno! This is San Francisco sex worker Patrasha handing out leaflets in support of a proposition to legalize prostitution, which unfortunately did not pass.
© 2012, Andrew Conway. All rights reserved.
Tags: Ass, CMNF, Collar, Folsom Street Fair, Patrasha
Posted in Public by Andrew on November 30th, 2012 at 2:56 am.