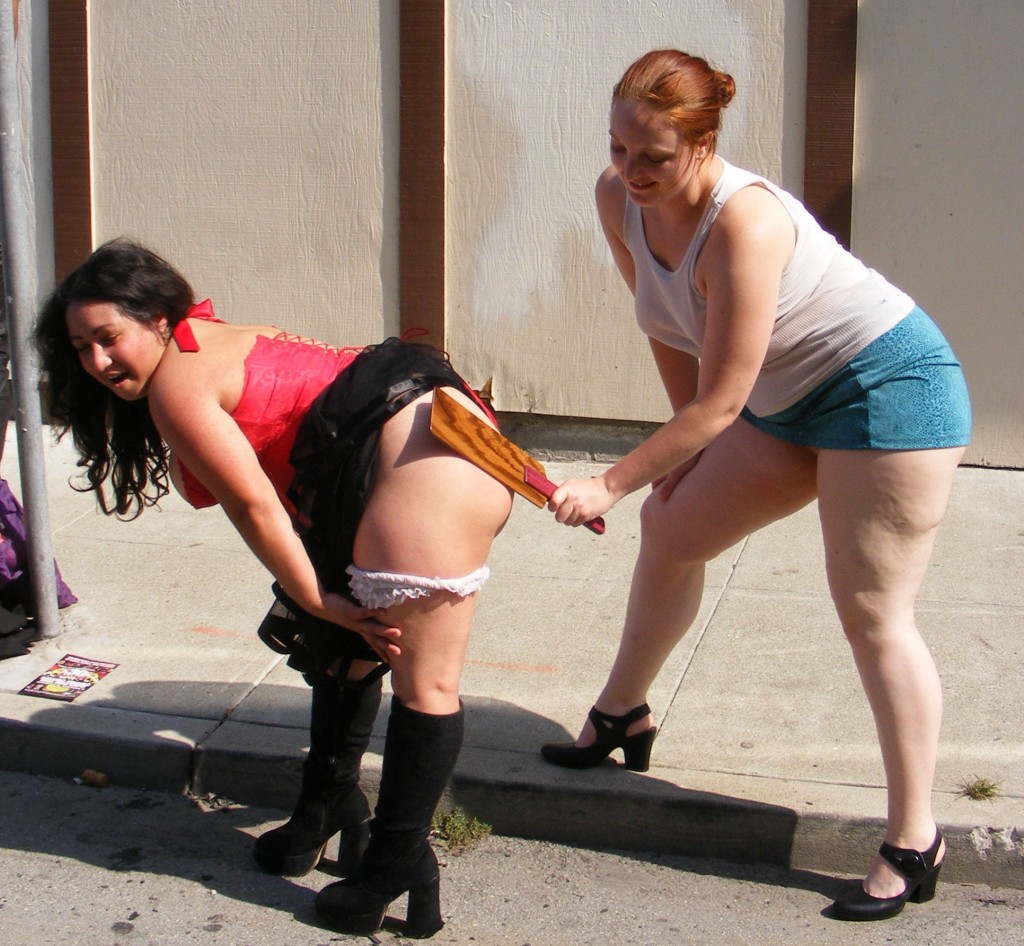 A public spanking is far more effective if the victim's skirt is raised and her panties are pulled down to mid thigh. As well as making her feel more sting from the paddle, she also feels the delicious humiliation of being exposed in public.
© 2012, Andrew Conway. All rights reserved.
Tags: Ass, Butt, Folsom Street Fair, Lacey Field, Norma, Paddle, Piggy
Posted in Public and Spanking by Andrew on December 11th, 2012 at 12:28 am.