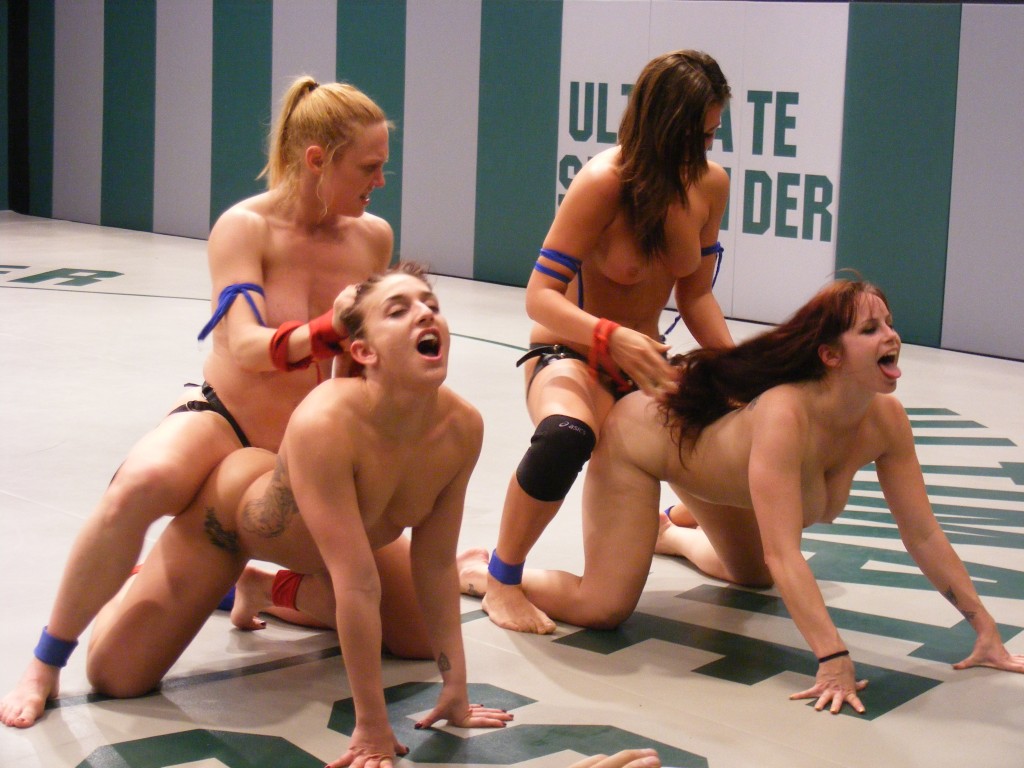 In the final round of an Ultimate Surrender match, the winners get to fuck the losers with strapons. Or is it the other way around?
© 2012, Andrew Conway. All rights reserved.
Tags: Lesbian, Nude, Strap on, Ultimate Surrender
Posted in Ds and Public by Andrew on December 11th, 2012 at 12:51 am.