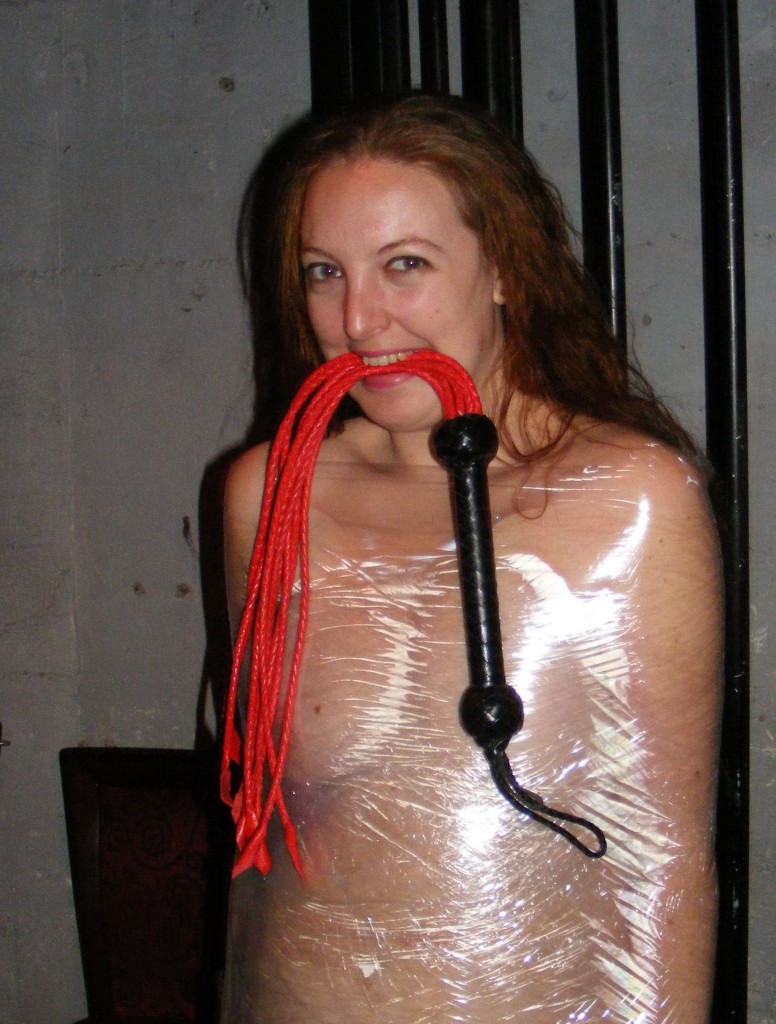 Sometimes wrapping presents is as much fun as unwrapping them.
When I asked Lacey to hold the flogger in her mouth for this photo she said, "At least it isn't a ball gag."
"Oh, I have the ball gag with me. What a good idea," I replied.
© 2012, Andrew Conway. All rights reserved.
Tags: Lacey Field, Mummification, Nude, Redhead, Slave, Whip
Posted in Bondage and SM by Andrew on December 25th, 2012 at 12:19 pm.