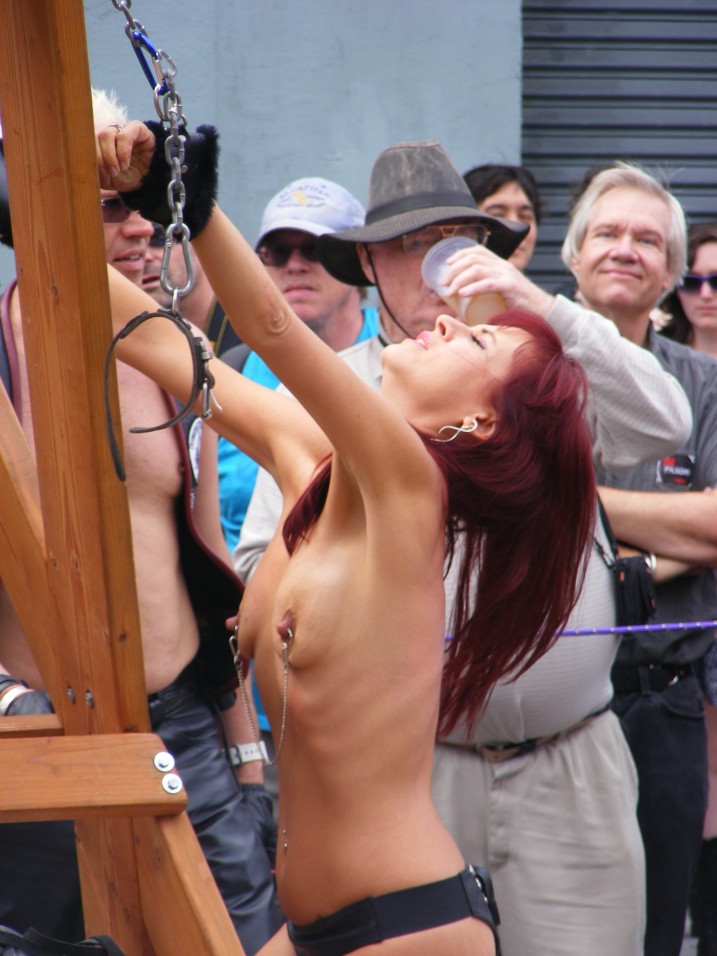 Turjan threaded the rainbow of silk, velour, sateen, watching the play with amusement. On a terrace some stood looking into a sunken pool where a pair of captured Deodands, their skins like oiled jet, paddled and glared; others tossed darts at the spread-eagled body of a young Cobalt Mountain witch. In alcoves beflowered girls offered synthetic love to wheezing old men, and elsewhere others lay stupefied by dream-powders…. They were gay, these people of waning Earth, feverishly merry, for infinite night was close at hand, when the red sun should finally flicker and go black.
The Dying Earth – Jack Vance
© 2013, Andrew Conway. All rights reserved.
Tags: Bondage, CMNF, Folsom Street Fair, Nude, slave sue