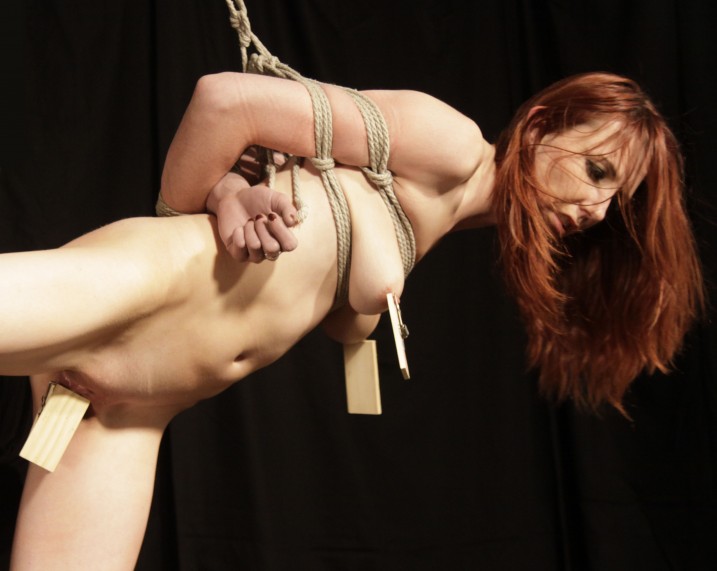 Build a better mousetrap and the world will beat a path to your door. However regular mousetraps work just fine for torturing and humiliating a naked slavegirl.
© 2013, Andrew Conway. All rights reserved.
Tags: Mike West, Nipple Torture, Nude, Sasha Lexing, Shaved Pussy, Shibari, Slave
Posted in Bondage and SM by Andrew on January 26th, 2013 at 4:00 am.