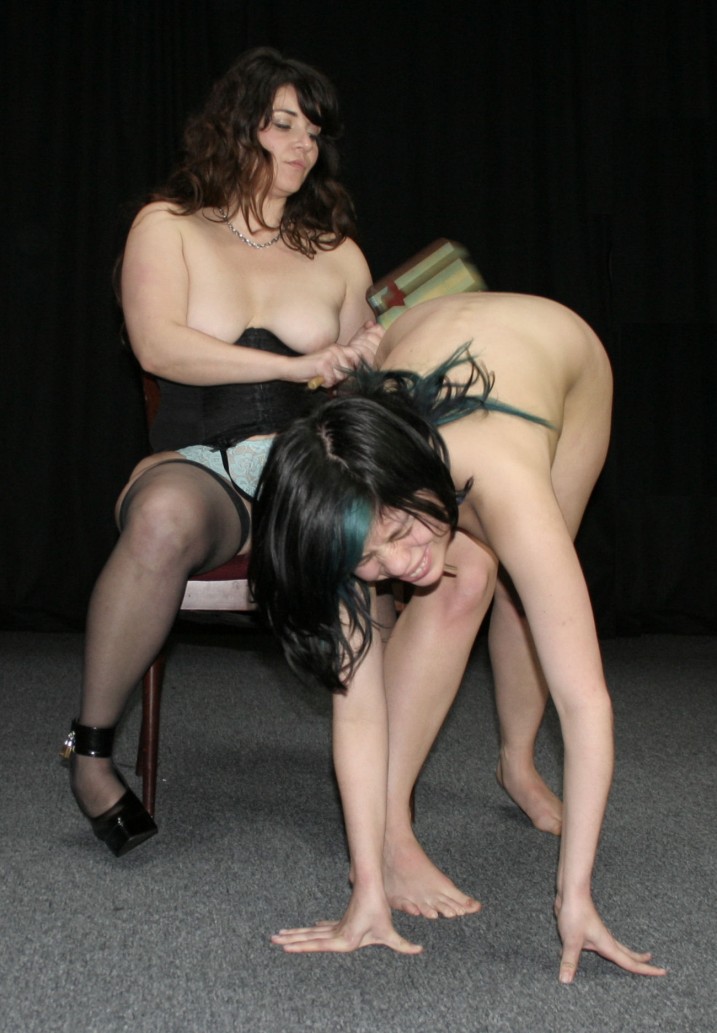 It's important that a slave girl be trained to hold position while being disciplined. Unseemly writhing or bending of the knees should be considered grounds for further punishment.
© 2013, Andrew Conway. All rights reserved.
Tags: Lesbian, Maxine Holloway, Nude, Punishment, Puppy Doll, Slave, Spanking
Posted in Ds and Fantasies and SM by Andrew on February 20th, 2013 at 3:35 am.