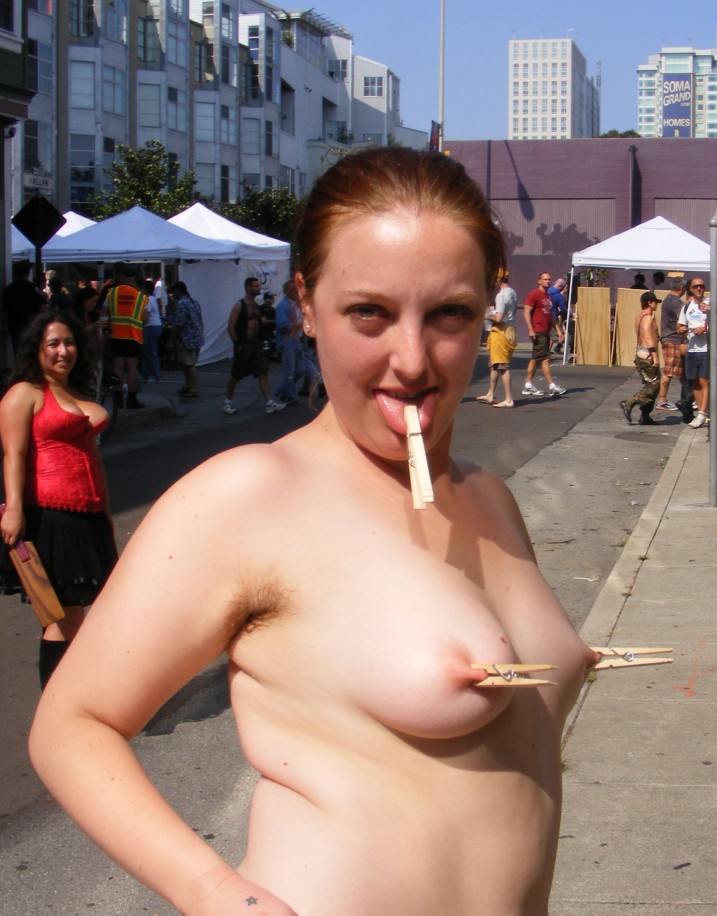 Tit torture, CMNF, and a hot chick with a paddle in the background.
© 2013, Andrew Conway. All rights reserved.
Tags: Folsom Street Fair, Lacey Field, Nipple Clips, Nipple Torture, Norma, Nude CMNF, Paddle, Public, Tit Torture
Posted in Public and SM by Andrew on February 21st, 2013 at 2:34 am.