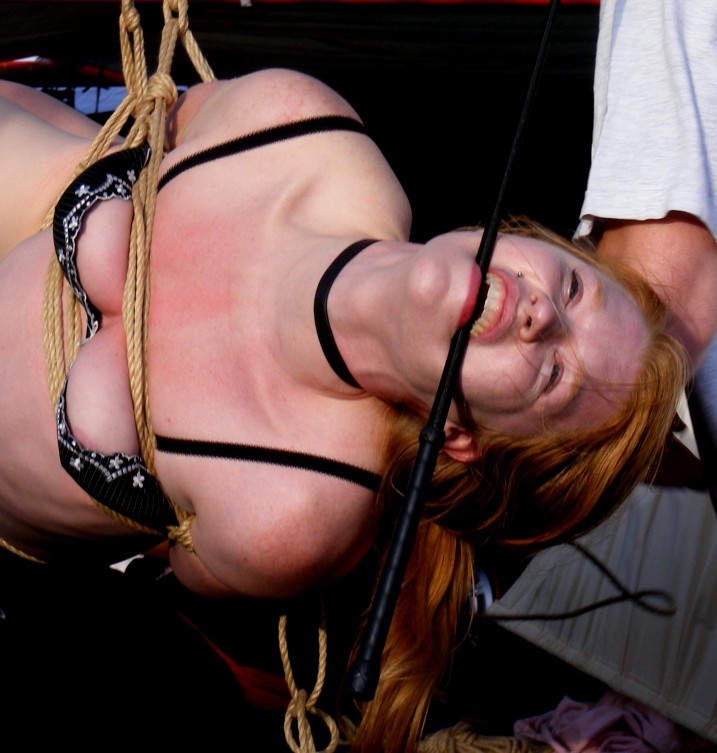 f you need a place to put your riding crop while you are adjusting the ropes on your dangling submissive, what better than to order her to hold it in her mouth? The lovely Madison Young at the kink.com booth at Folsom Street Fair.
One of the sweet things about this scene was the obviously sincere way she thanked the top afterwards.
© 2013, Andrew Conway. All rights reserved.
Tags: Folsom Street Fair, Madison Young, Nipslip, Public, Redhead, Suspension
Posted in Bondage and Ds and Public and SM by Andrew on February 22nd, 2013 at 2:40 am.