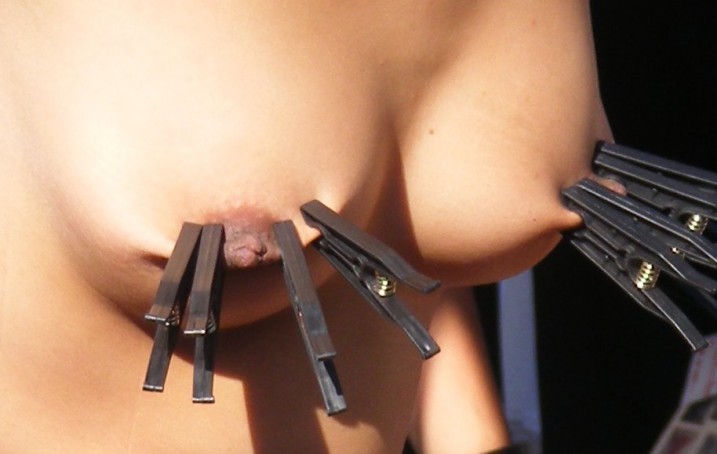 They hurt when they go on and they hurt again when they come off. They hurt most when you take them off, rotate them 90 degrees on the long axis and put them back on again in the same spot. Annie Cruz at the kink.com booth, Folsom Street Fair.
© 2013, Andrew Conway. All rights reserved.
Tags: Annie Cruz, Folsom Street Fair, Nipple Clips, Nipple Torture, Nude, Public, Tit Torture
Posted in Public and SM by Andrew on February 27th, 2013 at 1:48 am.