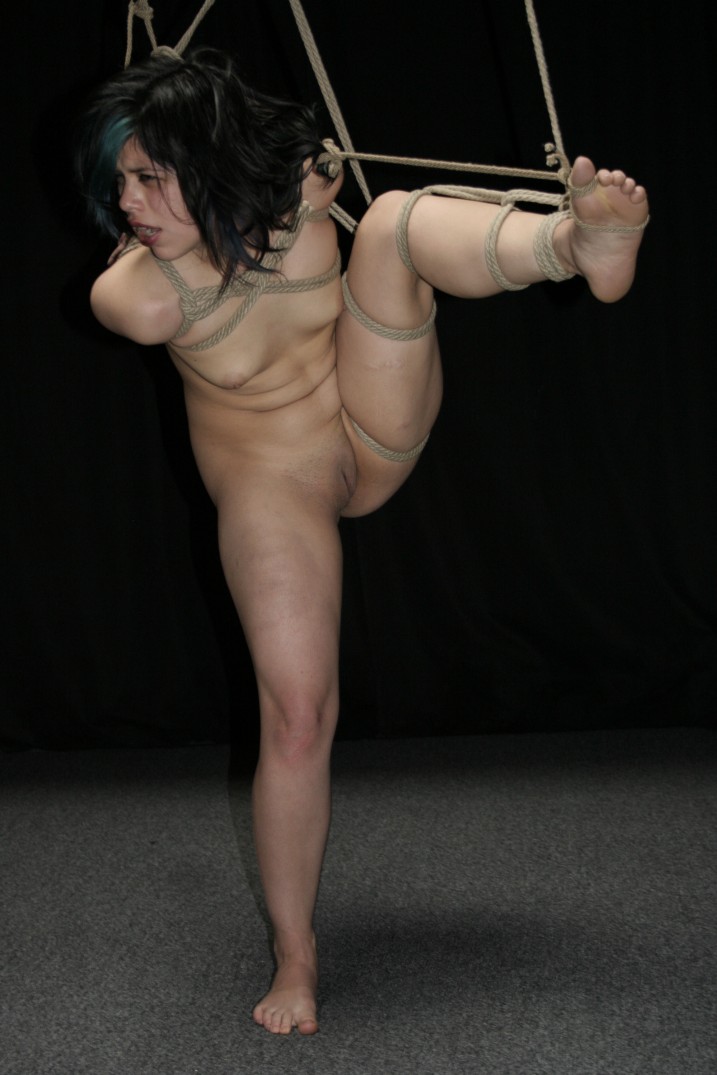 A nice bit of predicament bondage. If she straightens her leg it the rope pulls her hair.
© 2013, Andrew Conway. All rights reserved.
Tags: Bondage, Nude, Puppy Doll, Shaved Pussy, Shibari, Slave, Small Breasts, Waldemar
Posted in Bondage and SM by Andrew on April 28th, 2013 at 1:02 am.